We summarize the cornerstone principles of our business philosophy as follows:
As a premier alternative investment manager in the region, we are committed to continually evolving innovative and defensive strategies for applying our clients' capital. It is our objective to retain a quality and long term clientele by exercising a personalized level of care in our fund management business.
As an ongoing process, we shall retain and build our team of quality and ethical human resources for the successful execution of these strategies. In the discharge of our twin duties of financial stewardship and fund management for clients, professional virtues such as integrity, transparency, diligence are as equally critical as sharp investment skills. These essential qualities are mirrored in our conduct with investee companies.
Our corporate logo reminds us of our genesis as well as embodies our philosophy: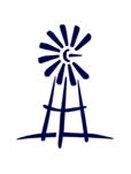 Peter Chan started the Baring Communications Equity Asia Fund for the Dutch ING Group in January 1996. When the activity was wound down in 2004 as part of ING's global move, Peter took the opportunity to spin out the platform and set up Crest. As a way of acknowledging our origin "饮水思源", the windmill in our logo reminds us of our past affiliation with a Dutch group.
We do not see the wind but we can witness the force and effects of the wind. Just as the windmill harnesses and converts the wind's energy into a resource, Crest's mission is to uncover and monetize opportunities which are overlooked. Investing is an art: just as a dexterous artist carves, sculpts and paints masterpieces out of ordinary materials into masterpieces; as skilful fund managers, it is our mission to spot, structure and apply capital into profitable investments out of ordinary and common place situations.
Last but not least, as a conscientious organization, we ascribe to the humanitarian principles outlined in the United Nations Compact Initiatives and thus uphold the SRI policies for all the funds under our management. These policies are separately spelt out in our specific fund documentations.