About Crest Capital Asia
Crest Capital Partners was founded by Mr Peter Chan in 2004 to take over a private equity fund ("Baring Communications Equity Asia-Pacific Pte Ltd") which he set up earlier for the ING Group and led as Managing Director since 1996. Peter subsequently restructured the business under Crest Capital Asia ("Crest") and new fund management mandates are originated whilst activities of Crest Capital Partners are being wound down. We now stand as an established boutique regional alternative investing firm that specializes in the small to medium capitalization enterprise businesses. We focus on proven entrepreneur-managed businesses in China and the ASEAN countries and especially those with intellectual properties, knowledge assets or monetizable franchises.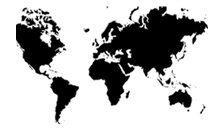 Since 1987, team members successfully led or supported over 30 regional initial public offerings and M&As in Singapore, Malaysia, Thailand, Indonesia, the Philippines, China, Taiwan, South Korea and India. We have offices located in Jakarta, Shanghai and Singapore. Our investors include Government funds, financial institutions, corporations, family offices and high net worth individuals.
Our mission is to originate innovative and differentiated investment strategies to set ourselves apart by offering our investors customized knowledge-driven fund products rather than commoditized products fashioned by market fads and themes. In doing so, We strive to serve the interests of our 3 stakeholder groups with integrity and honour:
Investors: To deliver an optimal return by pursuing relatively lower risk investment opportunities over a 5- to 6 year-period. Given the frequency of global market volatility, we endeavour to impute a "wet weather protection" strategy within all its investing strategies to protect investor's capital to a higher degree. This is critical as most of its investor clients are astute and conservative.
Human Resources: As a professional service organization, to provide learning and career development to ensure optimal performance and incentivization of our human capital in executing investment mandates.
Investee Partners: Leveraging on our knowledge of enterprise markets and financial expertise to provide win-win synergistic funding solutions to complement entrepreneur business partners so that they benefit from enterprise value enhancement whilst our investments are rewarded with financial returns.
Our business models include fund management services and fund operations start-up services for government agencies, conglomerates and institutions.